2018 is coming to a close. Time to welcome in 2019.
Are you excited to start fresh for 2019? I am. Especially when I have a desk calendar as pretty as the one below.
Here is the beautiful free 2019 desk calendar for you. Let's take a closer look at them.
This monthly desk calendar is 5×7 inches. You can print out 2 months on one 8.5×11 paper or cardstock.
These look beautiful on copy paper, but it would be more vibrant and sturdier on a cardstock. This is my favorite one.
Lovely framed or simply tape to a wall with washi tape. You can also punch a hole on top of all the calendar and tie them together. Carry them in your purse to chart down your plans.
These 2019 desk calendar is a gift for you for making this such a wonderful 2018. We are going to rock 2019 with this beautiful desk calendar.
Each monthly calendar contains lots of white space for little notes.
Updated (12/31/2018): I decided last minute to create these adorable calendar band so that you can give these out as gifts for your next gathering! How adorable are the dogs in the back of the band!!!!
This calendar is for personal use only.
Please share by linking to this post or pinning it to Pinterest.
I realized my design isn't for everyone, so here are some other wonderful and free 2019 calendars from other bloggers.
Grab this beautiful floral monthly calendar from Short Stop Designs for your organizational needs.

Color in your own monthly calendar from Sarah Renae Clark.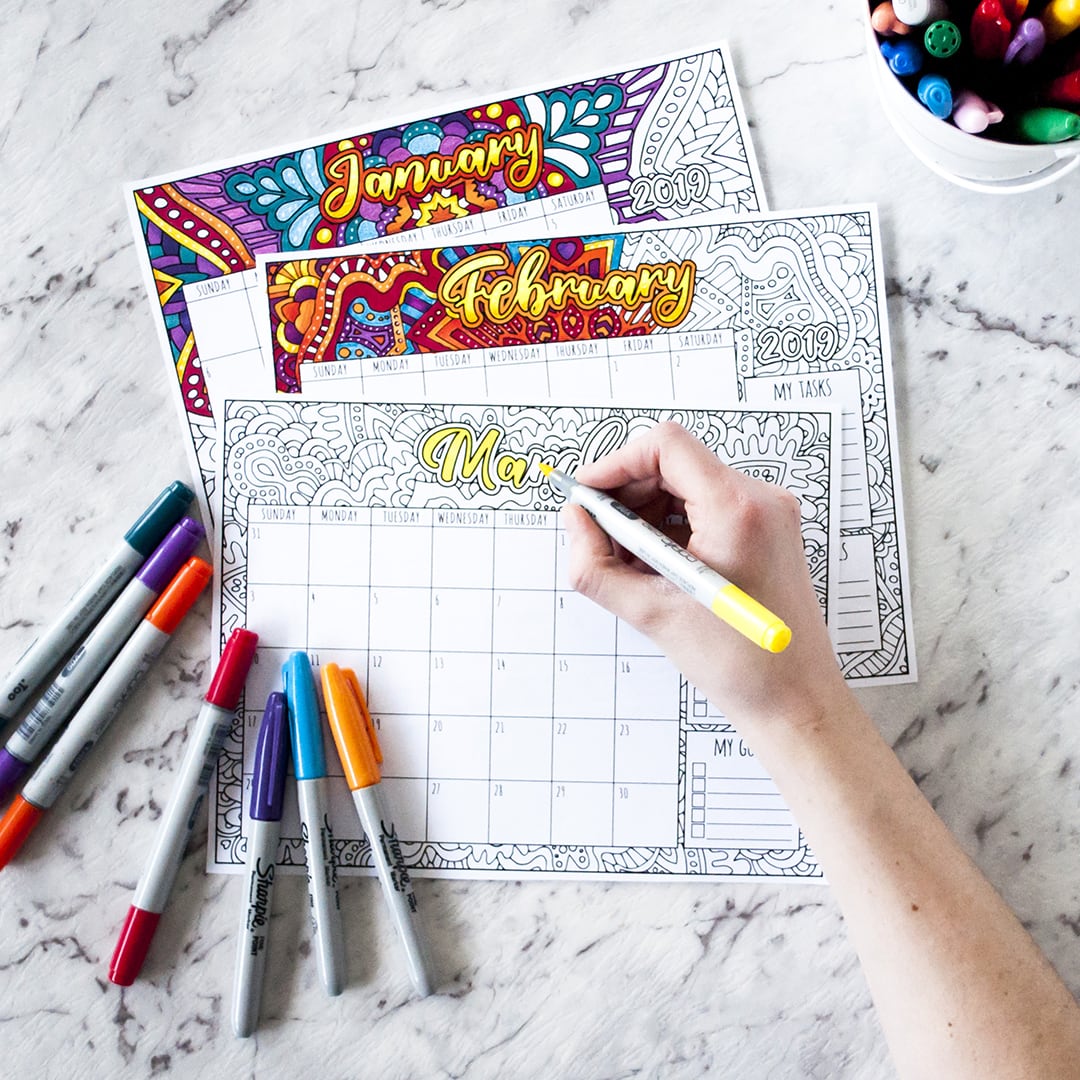 Save some money on ink with this very simple black and white calendar from Love Create Celebrate.
Please share the pin below to your Pinterest board.